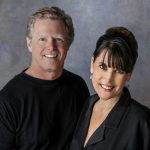 Lambert Investments Inc. is often referred to as "The Broker's Broker." Specializing in Apartment sales throughout West Los Angeles for over three decades with prominence and leadership throughout Santa Monica, Venice Beach and the Westside through Downtown Los Angeles and the San Fernando Valley.
Lambert Investments, Inc. has specialized in apartment brokerage since 1979! Beginning in Santa Monica the same year that Rent Control went into effect the Lambert Team has firsthand experience and understand the specifics and nuisances of Santa Monica Rent control. Numerous landlords, property managers and other brokers often consult Lambert Investments for their expertise in this area which includes Rent Control, Condominium Conversions (TORCA,) ordinances, regulations, zoning and the history of the local and state government issues. Lambert Investments Inc. has sold several of the same buildings numerous times with a solid track record of performance, repeat business, client satisfaction and referrals.
Lambert Investments Inc. expertise includes the sale of commercial buildings throughout Santa Monica, Venice, West Los Angeles, Downtown and the San Fernando Valley. Their expertise includes Office, Retail and Owner User Properties as well as development properties many of which have been repositioned in the market place.
This is a brokerage firm that has built a lasting reputation based on fundamentals of long term client relationships, a history of knowing the residential income and commercial market, decades of repeat business, solid relationships throughout the brokerage and landlord communities and a history of experience and customer service.
---