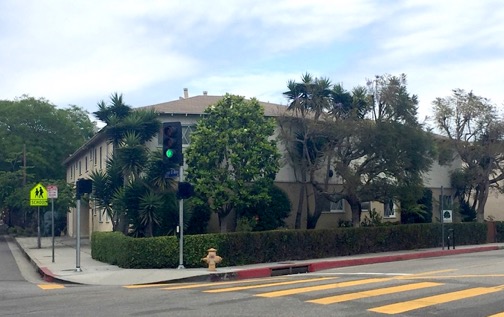 Santa Monica is located along the Pacific Ocean, south of Los Angeles and Pacific Palisades. Since the early 1900s, this beachside city has been the favorite destination of holiday-seekers who love basking in its warm sunshine and subtropical Mediterranean climate, especially in the colder months.
The city's most notable attraction is the historic Santa Monica Pier. This 100-year-old landmark was one of the many amusement piers that sprouted around the country in the early 1900s. To this day, it still welcomes hordes of locals and tourists, with its classic rides and attractions mixed in with new ones, as well as a slew of hotels, restaurants, pubs, and shops.
Residents who are fortunate enough to call Santa Monica home enjoy the best things an affluent seaside community has to offer. A beach lifestyle, history, culture and the finest urban amenities – all these make Santa Monica a much-desired place to live and a favorite holiday destination.
Fast Facts
Santa Monica was incorporated as a city of the County of Los Angeles in 1886.
As of the latest Census figures, it has an estimated population of 93,220.
The median age of residents is 40.8 years.
The median household income (as of the latest Census figures) is around $67,000, which is slightly higher than the California median.
Santa Monica is the headquarters of several big businesses, including Rand Corporation, Universal Music Group, Lionsgate Films, and Beachbody.
Several game development studios are located in Santa Monica.
Among the top employers in the city are the Santa Monica – UCLA Medical Center, Santa Monica College, and St. John's Health Center.
Santa Monica is served by the top-rated Santa Monica-Malibu Unified School District.
Santa Monica CA Real Estate
Real estate in Santa Monica is widely varied, ranging from upscale luxury properties to affordable single-family homes to condominiums, townhouses, and apartments.
The neighborhoods of Santa Monica make for perfect resort communities – quiet and secluded, but just minutes away from the urban amenities of the city and the neighboring Los Angeles.
You can choose to live or stay in one the city's stunning waterfront condos or apartments near major attractions, or in a more remote and peaceful Spanish-inspired neighborhood away from the crowd.
About 77% of Santa Monica residents rent their homes – a significant number especially when compared to the state average of 46%. Apartment units range from studio types to as many as 5 bedrooms, and come in a wide array of prices.
Luxury apartments feature such amenities as a swimming pool, gym, parking and valet service, with top-of-the-line fixtures and construction details.
Dining, Shopping, Nightlife and Major Attractions
Santa Monica's main attraction is the beach, which stretches three miles along Santa Monica Bay. Here you can relax orengage in water activities that include:
fishing
boating
paddleboarding
surfing
The Santa Monica Pier is found midway along the beach, and offers various activities and attractions, including:
Pacific Park – an amusement park for the family featuring a solar-powered Ferris wheel
Santa Monica Pier Aquarium
A 1920s carousel
Pubs, restaurants, shops, and hotels
Santa Monica is also home to several world-class shops and restaurants, many found on the famous 3rd Street Promenade and Montana Avenue.
All around the city are historic landmarks, museums, and galleries, such as:
Santa Monica Civic Auditorium
McCabe's Guitar Shop
Santa Monica Museum of Art
California Heritage Museum
Angels Attic, a dollhouse and antique toy museum